A Guide to Effective Property Maintenance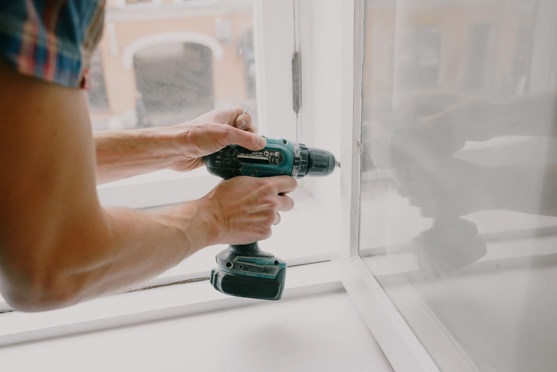 Highlights:
🛠️ Your regulatory obligations
🛠️ Top tips for property maintenance
🛠️ Property maintenance checklist
🛠️ How to decide who will perform your maintenance
What Regulations Govern Property Maintenance?
The main regulation that dictates a UK landlord's maintenance of property obligations is the Homes Act 2018.
It states that all landlords must keep their rented properties in a condition suitable for human habitation from the beginning of a tenancy and throughout.
Signs that a building does not meet a decent home standard could include:
It has been neglected or is in a bad condition
It is unstable
It has serious damp problems 
Its layout is unsafe
Not enough natural light
Not enough ventilation
Problems with the hot or cold water supply
Problems with the drainage or the lavatories
It is difficult to prepare and cook food or wash up
There are also 29 hazards set out in the Housing Health and Safety Rating System (England) Regulations 2005 that could make a home uninhabitable. 
The Homes Act also gives tenants the right to take their landlord to court over these issues. Previously they had to rely on their local authority to take action.
Who is Responsible for Repairs?
Overall, landlords are responsible for repairs and maintenance relating to general wear and tear of the building, including plumbing, heating systems and electrics. 
The tenant is responsible for any damage caused by accidents or misuse. 
It's important to clearly define in your tenancy agreements what property maintenance your tenant is responsible for and what you will cover. 
If you are too vague then it can lead to disagreements later on. For example, who will mow the lawn? If you want to guarantee that it stays well-maintained then you need to write it into the contract. 
How Quickly Should You Make Repairs?
The regulations state that once a tenant has reported a problem landlords should fix it within "a reasonable time".
Essentially, the more the issue affects the property's habitability, the more urgent the repair. For example, serious issues like a gas leak should be dealt with immediately.
General Property Maintenance Tips
Here are five tips to keep your tenants happy and your property in excellent condition. 
Conduct Regular Checks
Some tenants either won't notice or won't report problems to you. You should therefore check the condition of your property regularly, including:
Before a new tenant moves in
Every six months during a tenancy
At the end of each tenancy
Doing this helps you spot minor issues before they become more serious. It also allows you to check that the tenant isn't mistreating the property.
Give Due Notice
Your tenants have the right to turn you or maintenance contractors away if you have not given them reasonable notice. 
You should give them at least 24 hours' written notice of a visit or inspection. This isn't just a requirement, but also good manners - no tenant wants their landlord to keep showing up unannounced.
You should also give reasonable notice if you are going to make repairs. This notice period could be very short if the issue is an emergency. 
Speak to Your Tenants
It's your house, but remember it's also your tenant's home. You should take the time to check in with them and ask what problems they have experienced and how they are getting on in the house. 
Here are some other things to cover when you speak to your tenants:
✔️ Exchange your latest contact details
✔️ Encourage them to get in touch with any issues
✔️ Advise them on the things they can do to keep the property in good shape
✔️ Encourage them to get contents insurance to protect their possessions 
Get Good Insurance
Make sure you get a good landlord insurance package, as this will allow you to claim back some of the costs of your maintenance. Consider adding options to cover you for loss of rent. 
You should also get buildings insurance. This covers things like the boiler, kitchen units, bathroom, property damage and more. 
You may also want to get separate accidental damage cover for complete peace of mind.
You do not need to buy contents insurance as your tenants can buy their own policy.
Offset Your Costs
Admin costs for agents can be offset against tax on your rental profit. Make sure you keep all receipts and invoices so you can claim the tax back when you fill in your self-assessment form. 
For more information, check out this basic guide to property taxes for landlords.
Property Maintenance Checklist
Let's take a look at the different parts of your property that will require regular inspection and upkeep.
The Boiler
Under the Landlord and Tenant Act 1985, you are required to have your property's boiler professionally serviced once every 12 months. 
Your tenants are responsible for ensuring that the boiler doesn't get damaged beyond everyday wear and tear. If it does, they are responsible for fixing it. They are also responsible for reporting problems to their landlord and ensuring that engineers can carry out repairs and maintenance.
🛠️ Top Tip
Perform any heating-related maintenance before winter. If you don't and there is a problem your tenant could be left without heating.
Plumbing
Before a new tenant moves in you should check all basins, sinks, baths, toilets and pipework. Make sure there are no leaks or blockages and try to fix any damp or corrosion issues. Responsibility for repairs depends on your contract but usually wear and tear is the responsibility of the landlord, while accidents and misuse are the tenant's responsibility.
Radiators
To check your radiators, turn your thermostat up full and feel each radiator individually. Check for leaks and cold patches. If the radiator isn't working properly you may have to bleed trapped air. 
🛠️ Top Tip
Ask your tenant to keep the heating on at a minimum of 12°C during winter. This stops pipes from freezing, which could lead to them bursting.
Check for Damp and Condensation
The Homes Act states that landlords can't rent out homes that are damp or that lack ventilation and it's up to you to deal with these issues.
Watch out for the following issues:
Leaks: If dripping pipes, blocked drains, and missing roof tiles aren't dealt with, the pooling liquid will soon cause dampness.
Rising damp: This is caused by groundwater that travels through cracks in the property's foundations. It soaks into the walls and causes them to rot and break up.
Condensation: This forms on walls when cold air meets hot. Landlords can help deal with it by improving the property's windows, insulation, and ventilation.
Here are some things you can ask tenants to do to reduce condensation:
✔️ Use an extractor fan when cooking
✔️ Dry clothes outdoors or in a tumble dryer - not indoors or on a radiator.
✔️ Open windows
✔️ Always keep heating on low during winter to keep the pipes warm
✔️ Close the bathroom door when showering
✔️ Close the kitchen door when cooking
✔️ Ensure vents are open and unblocked
Carbon monoxide and smoke alarms
You are required by law to ensure that carbon monoxide and smoke alarms are fitted correctly and are working at the start of each tenancy. 
After that, it is up to the tenant to test the alarms and report problems. When they do, you must repair it or provide a replacement as soon as reasonably possible. 
You should have at least one smoke detector fitted on each story of your property and a carbon monoxide alarm in every room containing a fuel-burning appliance.
Gas appliances
Unsafe gas appliances can lead to fire or an explosion. They can also produce carbon monoxide which presents serious health risks that can be fatal.
You are responsible for repairing and maintaining gas pipework, flues and appliances, as well as keeping them in a safe condition.
Safety regulations require you to get a Gas Safe registered engineer to perform an annual check on each appliance and flue.
You must provide a record of this to your tenant within 28 days of the safety check. New tenants should be provided with a copy when their tenure begins. Visit the Health and Safety Executive website for more information on this. 
Insulation
Keeping your property warm and energy efficient will keep your tenants happy and reduce their energy bills. 
Go around the house and check the seals on the windows and doors. This will help to prevent drafts. Also, check your loft insulation. Many houses only have a layer 100mm deep, even though the minimum recommended amount is 270mm. 
⚠️Energy Performance Matters
Landlords are required by law to get a new energy performance certificate (EPC) for each property and give a copy of it to each new tenant. EPCs rate properties based on the efficiency of its insulation, heating, lighting, etc. The most efficient properties are rated A and the least efficient are rated G. Properties must be rated E or above before each new tenancy or they cannot be rented out. From 2025 all new properties must be rated at least C to be let. All existing rental properties must meet the same standard by 2028.
Loft
As well as insulation, you should check your loft for any issues. This could include:
Holes or leaks in the roof
Animal and insect nests
Water marks on timber or insulation
Any signs of decay or mould
Visible signs of damage or sagging
Electrics
All rented property in England has to have a valid EICR certificate. A copy of this must be handed to each tenant before they move in, or within 28 days of the inspection to existing tenants.
The EICR test must be carried out by a qualified electrician who must perform electrical safety checks and any remedial work required. If the landlord does not comply, they risk a fine of up to £30,000.
This guide from the National Residential Landlords Association provides more information. 
Windows and Doors
Check that all windows and doors are in good condition and can open and close properly, and check that the locks still work. Replace any broken glass, rotten wood or seals that have perished. 
Gutters and Drains
These tend to get clogged during the autumn months due to falling leaves. Cleaning them in the early winter deters pests and stops a blockage from causing flooding or dampness.
Roofing
While you're cleaning your gutters, you could also take a look at your roof. Watch out for the following warning signs:
Missing/broken tiles
Issues with flashing around chimneys and dormer windows
Moss or algae growth 
Split chimney pots
Garden
Landlords only have to maintain the parts of the garden that it is unreasonable for the tenant to look after. Some tenants may not be very good at outdoor maintenance or gardening and so you may want to do regular work on it. This avoids the need for a big clean-up when they move out. You may wish to hire a gardener to visit regularly.
Driveways, Paths, Steps.
These areas are often neglected by tenants and can quickly become a trip hazard. Watch out for the roots of trees and bushes pushing up paving slabs and causing cracks. You may have to remove the offending tree altogether and repave the area.
Who Will Maintain Your Properties?
When it comes to handling property maintenance you have four main choices:
🧰Do it yourself 
🧰Hiring trades
🧰Contract a property management company
🧰Employ a team
Let's look at each of these in detail.
Do it Yourself
If you have just a handful of properties and you're skilled in several trades you will be able to do a lot of property maintenance yourself.
However, you are unlikely to be able to do everything. There are some areas, like gas and electric maintenance, that you shouldn't attempt unless you are a professional. 
Hiring Trades
This is when you nurture a network of tradespeople that you call upon as and when maintenance is required. 
It's more expensive than doing it yourself and you'll most likely be paying an hourly labour charge. But you'll get a more professional result. The main downside is that you won't be their only customer and so they may have to finish a more urgent job before they can deal with your request.
Build Your Network
Working with tradespeople is all about building good relationships. If you are professional, friendly and pay promptly then good tradespeople are more likely to want to work with you again.
Try to get a few contacts in each trade, so you don't just rely on one person. This means that you won't be stuck if your regular person isn't available.
How to Find Good Tradespeople
🧰 Ask other landlords and tradesmen: Word-of-mouth is one of the best ways to find good tradespeople. If you respect the person giving the recommendation then the tradesperson is likely to be good enough for you too. 
🧰 Use EVO: Our platform connects landlords with accredited trades. It ensures that a suitably qualified tradesperson with the right skill set for the job is always available. Our dashboard gives tenants control over appointment setting and matches the relevant tradesperson to the job. 
🛠️ Top Tip
Some tradespeople may give you a very high quote because they don't want or need your business. Others will send a very low quote because they are inexperienced or cut corners. Always get at least three quotes so you get a realistic idea of the price, or have a trusted partner that you can rely on. It is most important to find someone you trust - so always try to meet face-to-face.
Contract With a Digital Property Manager
If you don't want to deal with maintenance or tradespeople at all you can contract digital property manager. 
These maintenance services are usually expensive, but their efficiency, professionalism and specialist industry expertise usually means they are cost effective. 
Digital property managers are especially useful for landlords with large portfolios who find it difficult to manage all of their maintenance requests. It allows them to hand all repairs over to a single contact.
These services are sometimes provided by property management companies or lettings agencies. 
Hire a Team 
If you have a very large portfolio and excellent cash flow then it may be worth employing an in-house team to handle your maintenance. There are pros and cons to doing this:
👍 Pros
You'll have an experienced team of professionals available whenever you need them.
They get to know your properties, your standards and what's expected of them.
If you have a high workload this approach can work out cheaper than hiring tradespeople ad hoc.
👎 Cons
You'll need enough work to keep your team busy.
You'll need to invest in HR and recruitment.
Very expensive and time-consuming
Manage Your Property Maintenance Services with EVO
By far the easiest way to manage your property maintenance services is to use an app like ours. 
We connect landlords, tenants and tradespeople together all in a single platform, providing you with an efficient and hassle-free property maintenance service.
The whole thing is delivered via a secure, easy-to-use digital platform allowing you to focus on your day job.
✔️Low time commitment 
✔️End-to-end solution
✔️Seamless compliance management
✔️Dashboard provides overview of all properties and jobs
✔️Get a tradesperson whenever you need one
✔️Accredited skills network
✔️Scalable payments from just £5 per month
Call us on +44 (0)20 8691 9293 or email hello@evo-pm.com to find out how we can take the hassle out of managing property maintenance.