Phi Capital Investments Limited, a real estate and technology service provider to public sector organisations and real estate investors ("SimplyPhi") has partnered with Evo Digital Technologies Limited ("EVO"), a unique property management company to manage clients post-tenancy repairs and maintenance processes through its tenant-focused digital cloud platform and mobile applications.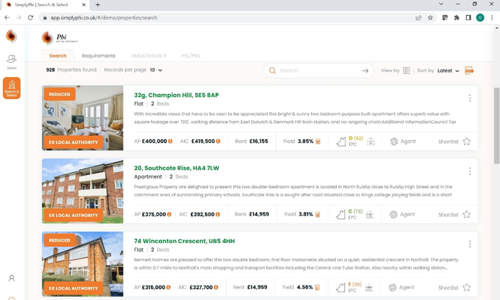 March 2023, London – A Certified B-Corp and an approved supplier on the UK Government's G-Cloud13 Framework, SimplyPhi uses technology to help public sector bodies and real estate investors find and acquire lots of housing at pace and scale. SimplyPhi provides a fully managed service including renovating properties (often retrofitted to meet net zero standards) ready for occupation. By partnering with unique property maintenance company EVO, SimplyPhi can extend its service offering to its council customers by adding a repairs and maintenance comfort wrapper once residents have moved into their new homes.
SimplyPhi are a multi-disciplinary team of property, technology and finance experts working to solve the affordable housing crisis. Their property search engine, Search & Select allows users to find properties that match financial viability criteria, yields, EPC levels and property specific parameters, saving hours of research time. Beyond Search & Select their transaction and project management platform, SimplyPhi+ provides a fully outsourced hands-off service allowing their customers to secure hundreds of units of housing at any given time. 
Working in partnership with impact and ESG investors, Homes England and DLUHC, SimplyPhi can help fund and deliver, long-term settled accommodation to meet the wide-ranging needs of national housing waiting lists.
There is a significant shortage of affordable accommodation which meets the decent homes standard. In March 2022, Government statistics show there were 1.2m households in England on Local Authority waiting lists, with many of these households stuck on these lists for months or even years.
https://assets.publishing.service.gov.uk/government/uploads/system/uploads/attachment_data/file/1124296/LT600.ods
The partnership with EVO will allow SimplyPhi to offer a friction-free tenant focussed digital management solution, that puts the power in the hand of the user. Residents can report repairs and home emergency issues quickly, arrange service appointments when it's most convenient for them, plus find and store home documents all through the easy-to-use Living App.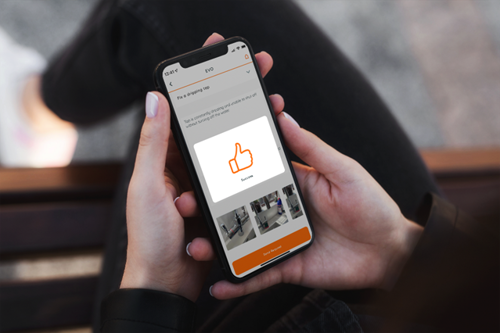 EVO's simple and intuitive technology provides an unparalleled level of convenience for tenants, landlords and tradespeople alike, allowing issues to be raised and dealt with as they happen, ensuring tenants have a good experience, and landlords do not have a long-term build-up of issues or consequential property damage.
"This partnership with EVO is a great fit for our council customers. EVO's unique and innovative platform will help us extend our service offering by providing a long-term tenant-centric digital repairs and maintenance wrapper. Where Search & Select kicks off the entire acquisitions process, Evo's service bookends our ultimate tenants' experience after they have moved into their new home."
Omar Al-Hasso, CEO of SimplyPhi. 
EVO is a fusion of property professionals, skilled trades and simple technology that transforms the way property management, maintenance and repairs are reported and delivered. Their digital platform connects tenants and landlords with skilled tradespeople in a convenient and transparent environment, allowing for issues to be resolved in the shortest possible time frame. This level of convenience allows issues to be raised and dealt with as they happen, ensuring tenants have a good experience, and landlords do not have a long-term build-up of issues or consequential property damage.
"We are really pleased to be joining forces with SimplyPhi, a likeminded organisation trying to do the right things in the right way. We have a complementary service that follows on nicely from the end of the SimplyPhi journey of handing over a property to a family in need. I am really pleased that we have found a partner fully aligned with our core values and beliefs. Tenant experience seems to have been forgotten about in recent times but together I believe we can make a real difference."
Steven Rae, CEO of EVO.
By working with EVO, SimplyPhi is confident that they will be able to deliver an excellent customer focused repairs and maintenance service to their tenants, ensuring the provision of safe and secure homes where families can put down roots. 


The main goals of the partnership are to:
Make more decent quality affordable homes available to those who need them.
Reduce homelessness and temporary accommodation.
Improve tenant experience with a completely transparent process, leading to increased engagement and satisfaction.
Significantly reduce environmental impact through the use of digital solutions, video triage, local tradespeople and an improved first-time fix rate.
Build a useful property dataset to inform future investment decisions.
Provide a seamless digital workflow for tenants, landlords and tradespeople.
EVO currently works with landlords, housing associations and local authorities as part of its shared mission to support people's access to decent quality housing.